If you have followed me on my blog throughout 2020, you will know that living an active lifestyle has been a main focus of mine this year. I am pleased to say that I am now into my 11th month of consistent exercise and I am feeling better than ever. I personally love exercise routines which have a combination of both Pilates and high intensity interval training (HIIT). I find them fun, but also challenging enough to build up a sweat. Pilates is great for improving your posture and muscle tone, as well as improving your strength and flexibility. HIIT however focuses on quick, intense bursts of exercise, followed by a short recovery period which will be sure to raise your heart rate, and burn fat in quickly! If you are looking for a new workout to try, here is my current favourite total body routine. Save the below workout for either your next warm-up, or use as a basis for a circuit. For a warm-up I would recommend that each exercise should be completed for 30 seconds and be repeated twice through. Let's get that heart rate pumping!
1. Mountain climber variations
Mountain climbers or floor sprints as they may also be known, are sure to get your heart rate up!
Variation 1. Begin in the plank position, with arms directly under the shoulders and lift your right knee straight forward, as if to sprint towards your right elbow. Repeat with left knee.
Variation 2. Bring your right knee diagonally to your left elbow. Repeat on left handside.
Variation 3. Bring your leg to the outside of your elbow and repeat on both sides.
2. In and out's
Not as evil as a regular burpee!
Position yourself in the plank, but jump forward to bring your knees directly under your chest.
Next jump back into the plank and repeat.
3. Forearm hip dips
This one targets your core, but specifically your obliques!
Position yourself in the plank but this time rest on your forearms.
Twist your core from side to side, trying to keep your back as straight as possible, without dipping into the floor. It's harder than it looks!
4. The 100
Time for some Pilates! This classic Pilates move is sure to burn your abs!
Sitting on the floor with your legs straight in front, bring your legs up into the tabletop position. Make sure to keep your head, neck and shoulders lifted off the mat.
Your lower back/spine area should be on the mat. Imagine there is a string going from your belly button, through your back to the mat to keep you centered.
Taking deep inhales and exhales, begin to bump your arms up and down for 100 reps (or however many you can do in 30 seconds).
5. Dish tuck
Another Pilates fave – remember to exhale for power!

For beginners, place your arms just beside you on the mat. If you are looking for a bit more of a challenge, extend your arms back and out.
Tuck your knees into your chest and repeat, exhaling as you bring them in, and repeat.
6. Oblique side plank
Wake up muscles you never knew you had!
Stack your feet either on top of each other as above, or put the top foot just in front of the bottom leg for extra support.
Either hold for 30 seconds with your hand on hip or hand in the air, or do pulses towards the floor.
Repeat on the other side on the second set and feel the burn!
7. Tricep dips
Give a new meaning to couch potato
Using either your sofa or a chair, place yourself just over the edge, extending your legs forward and elbows back.
Slowly lower your body into a 90 degree angle, keeping your elbows straight back and close to target the triceps, rather than pointed out wide.
Lift yourself back up and repeat.
8. Squat jumps
End on a high!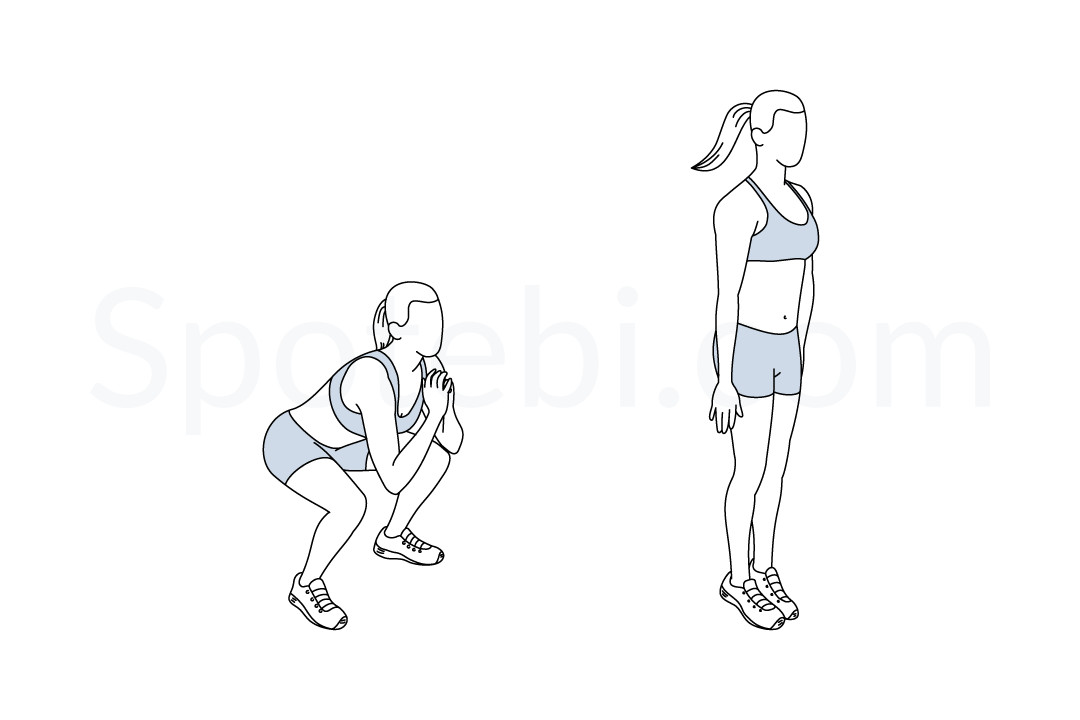 Standing with feet hip width apart, lower yourself down into a squat, keeping your upper body as straight as possible.
Push back into your heels and jump up in an explosive movement, landing back into the starting position and repeat.
Let me know if you tried the workout and what you thought of it!
The above sporting images can be found on Spotebi, Style Blue Print and The Every Best of
If you liked this post, you should subscribe to keep up to date with what I'm talking about. Remember there will also be more content coming your way every day this month, don't miss out!
Come connect with me on socials:
Facebook | Natalia Talks About
Instagram | @nataliatalksabout
YouTube | Nataliatalksabout
You may also enjoy:
Mindfulness Chocolate Challenge!
5 Ways To Look After Yourself This Week
Emma Hardie's Starter Kit | Honest Review
Opening Up | How I REALLY Feel
I Went on Holiday During a Pandemic…!